---
Saliceto Production Chain
The path to quality Parmigiano-Reggiano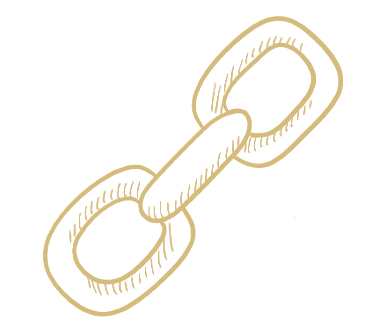 Our
Parmigiano-Reggiano DOP
is the result of our
unique short production chain
,
combining the activities of a dairy farm with the cheese manufacturing process
, allowing us to oversee every step for total quality control. Let's go on an adventure together!
---

The Landscape
We are all part of the land. And not just any land: the verdant mountain valleys of the Tuscan-Emilian Apennines, which have been a UNESCO MAB reserve since 2015. We rely on this rich and healthy soil to grow the hay we feed to our cows, because special cheese calls for special treatment.
Since the land is so important to us, we respect it by properly disposing of all waste and using antipollution methods.

The Cows
Not only do our cows enjoy an abundant supply of organic hay and linseed, we also provide them with clean and spacious state-of-the-art buildings to keep them healthy and active.
A special diet, a close relationship with nature and all the comfort that technology can offer. This combination helps us to ensure the health of every animal and prevent paratuberculosis, one of the main causes of Crohn's disease. We keep our cows happy and healthy to keep you happy and healthy!



The Milk
Animal welfare plays a vital role in product quality: thanks to their linseed-based diet, the milk produced by our cows is rich in Omega 3 and contains no harmful elements, such as aflatoxins. Produced using natural methods, without the use of additives, our cheese offers a unique combination of vitamins, proteins, calcium and minerals, in addition to maximum taste.

The Production Process
When a dairy farm meets a cheese manufacturer, quality is guaranteed.
Because we use the milk we produce just a few kilometres from the cheese factory, we can guarantee the highest quality and oversee every step of the production process: in addition to respecting all the DOP production rules, our moulds are left in the tanks for less time, reducing the amount of sodium and eliminating lactose.



Waste
As explained above, the Saliceto Production Chain follows a philosophy of respecting the land. We have therefore embraced a circular economy and an eco-sustainable model.
Under this system, we work to recover waste and pollutants such as leftover whey and use them as food for our pigs.
---